The Team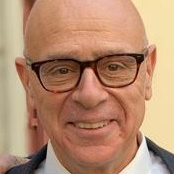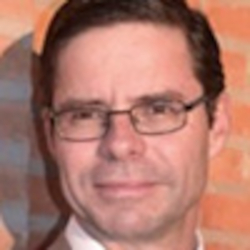 Lawrence Hutter

Chairman

Lawrence brings more than 35 years' experience of working with some of the world's best-known consumer-facing businesses on a range of strategic business performance improvement initiatives across retail, food, beverage, tobacco, electronics, durables, publishing and travel. He started his career with Andersen Consulting, then set-up and built his own consumer products & retail advisory firm which was eventually acquired by Deloitte, led Deloitte's global Consumer Business practice for a decade and, 7 years ago, started Alvarez & Marsal's (A&M's) now thriving Corporate Transformation practice in Europe. Lawrence also spent 3 years leading the World Economic Forum's sustainability programme for the retail and consumer industries, working in close partnership with three global champion' companies (Nestlé©, Nike and Unilever) who were the leading supporters of the programme, and 21 other top-tier global consumer products companies and retailers. He introduced the MCA platform and methodology to A&M as a platform for improving clients' demand generation spend productivity and transforming their commercial operating models. On stepping down from his full-time A&M practice leadership role, Lawrence accepted the invitation to become Chairman of BXG - The Brand Experience Group. Lawrence earned a first-class honours degree in chemistry from Balliol College, Oxford.
Oscar Yamhure/Jamhouri

Founder & Chief Executive Officer

Oscar is the Founder & Chief Executive Officer of the Group. His 15-year tenure at BBDO led to develop an understanding of the role of brands as meta-salesforces and global ambassadors of an enterprise mission & values. It was his personal commitment to delivering more effective, efficient and accountable marketing that resulted in the founding of the BXG Group 25 years ago. With a multi-disciplinary team of experts, Oscar leads the development and deployment of metrics, tools and systems to measure and operationalize the managing of brand experience as an engine of growth and purpose on a global basis. He is a regular guest speaker in the field of Brand Experience and holds degrees in French Literature, psychology and advertising from Sorbonne University.
Elie Salem

Chief Operating Officer

Elie Salem joined the Group in January 2004 as Director of Operations. Prior to that, he was a Deputy Managing Director of a building automation and safety company in Lebanon where he helped build the company into a leading ISO 9000:2000 certified organization.

The focus of Elie's career has been in process improvement and automation as well as the design and implementation of enterprise-wide integrated information solutions.

Elie received his Bachelor degree in architecture from the American University of Beirut.
Mohamed A. Fal

Co-Founder & Executive Director

Led a successful multinational career in media marketing.

Pioneered ground-breaking industry and media research practices in the MENA region.

Established the highly esteemed Sword Awards, recognized as the most influential award in the Gulf region.
James Ng

Corporate Director / Group Legal Counsel

James graduated from the University of Canterbury, practiced law both in London and Singapore as a barrister before he joined DY&R [a global joint venture between Dentsu and Y&R] as its General Manager in Singapore.

His career with DY&R lasted 15 years, with postings in Hong Kong and ultimately back to Singapore to establish DY&R's headquarters. In his final position, he was Regional Managing Director, Executive Vice President, Asia Pacific with regional responsibilities for all key global clients including Citibank, Colgate Palmolive, Kraft Foods, Sony and Ford. In 2002, James formed his own consulting firm advising clients on strategic acquisitions/alliances in the marketing space. He has as since become an investor as well as responsible for Asia and the group's corporate affairs.

James sits on several Singapore government committees to support the growth of marketing communication effectiveness within the region.
Nabih Salem

Chief Information Officer

Nabih is the Chief Information Officer of the Group, a Director of the Equal Holding Group, and Managing Director of STeP - Systems That Perform, the IT and Systems arm of the group. He holds a Bachelor of Science in Computer Science from the American University of Beirut.

For the past 22 years, he has been involved in the management of software research and development in the following areas:
Process Automation
Research and Integrated Marketing & Communication
Business Intelligence and Report Automation
Information Management Systems
FinTech solutions
Knowledge Management and Archival Solutions
Custom solutions
Mike Bambrick

Executive Director, Global Client Service

Mike graduated with honours from Warwick University Business School. He started his career as media buyer at Boase Massimi Pollitt in 1984, later becoming the Media Planning Group Manager, responsible for over £100million of business. During this time, he won two Media Week Awards for excellence in media planning.

Mike joined the group in 2002, leading the development of its delivery to clients, and establishing MCA/Metrics as the global gold standard of measurement in marketing communications.
Eric Dherte

Regional Commercial Director, Europe/LATAM

Eric grew up in São Paulo, Brazil, graduating from the FEI engineering school. Four years after working at the French group Saint-Gobain in Brazil he obtained his MBA (international program Getulio Vargas, São Paulo / ISA-HEC, Paris) and worked in Paris in financial services.

For 15 years he occupied senior positions in France, Brazil, Argentina and Uruguay, in fields such as sales, marketing, e-business, technology, operations and administration.

Eric has worked in product development, electronic banking services and distribution channels (call centres, internet banking, ATMs, etc.), as well as reengineering and process automation.

He joined the group in April 2005 as an MCA Auditor, developing new business opportunities in Latin America. Eric currently lives in Buenos Aires, Argentina.
Marek Winiarz

Senior Advisor - Data Science

Marek's 25 years in corporate management includes The Coca-Cola Company, General Electric and Ford Motor Company. Marek received training and practice as a Six Sigma Master Black Belt at GE, where he implemented Six Sigma systems and processes internally and with over 50 GE business partners.

Marek has experience in the aerospace, automotive, defence, electronics, food, optical media and retail sectors. He has several publications in the area of measurement and instrumentation and holds a patent in high energy laser processing. Marek is a registered Professional Engineer, a Bachelor of Science in Physics and a Master of Mechanical Engineering from Purdue University.
Koen De Staercke

Senior Advisor

Koen has been a Senior Advisor with BXG since September 2020. He brings 30 years of experience, split between advisory and operating roles. He has worked across Europe and the US with clients spanning a range of industries including consumer products, manufacturing, life sciences and high-tech. He has worked predominantly in the areas of marketing, sales and technology-led transformations.

Koen started his career at Andersen Consulting (now Accenture) prior to moving to Coca-Cola, where he held various positions in the areas of marketing research, technology and sales. In 2000 he joined Deloitte, where he became global co-leader for the Consumer Products sector. In 2014 he moved to Alvarez & Marsal in London, where he led the European Sales and Marketing service line. Koen has collaborated with Integration, (now the Brand Experience Group) for more than 10 years on many joint projects and is an expert in embedding the MCA system as a platform for capability development.

He is a Belgian national, earned a MSC in Civil Engineering (Applied Mathematics) and an MBA, both at the KU Leuven in Belgium.
Will Sarni

Senior Advisor

Will is an internationally recognized thought leader on sustainability & water strategy. He has been an advisor to multinationals, investors, technology companies & NGOs for his entire career. He founded DOMANI, a sustainability strategy firm over 20 years ago which was sold to Deloitte Consulting. While at Deloitte, he founded & led the water strategy practice, within the Social Impact service line, working with some of the world's most recognized consumer & industrial brands. Will has written numerous books & articles & presents on subjects such as the value of water, innovations in digital water technology, the circular economy, & the energy-water-food nexus. He is the Chairman of the Scientific Advisory Committee for the UN-sponsored World Association of Industrial & Technological Research Organization's Global Innovation Summit 2020 He is also a member of several company and non-profit boards & was on the Scientific Program Committee for Stockholm World Water Week & is on the Editorial Board of the Journal of Water Security.
Peter Callipolitis

Senior Research Manager

Peter joined the Group in June 2007. He was born and raised in Johannesburg, South Africa, and graduated from Rand Afrikaans University with a Bachelor of Commerce, majoring in Industrial Psychology, Business Economics and Economics.

Following a short stint in lecturing, Peter joined a consumer research company, Bateleur Research Solutions, where he spent 10 years.
Anita Rak

Research Manager

Anita joined the Group in January 2012 and brings over 15 years of experience in Market Research.

Anita had worked as a Research Manager at Synovate leading the P&G account team.

Anita was born and raised in Poland where she graduated from the Warsaw School of Economics.
George Karaa

Product R&D Manager

George holds an MBA degree from ESCP Europe, and a MS degree in Computer Science from Notre Dame University. He joined the group in 2009 as Project Manager for the Americas along with additional responsibilities in various software development programmes.

He previously worked for five years with STeP, the systems member of BXG, where his responsibilities included project management and quality assurance of software applications.

Prior to joining STeP, George worked for more than six years in the software development industry, mainly in designing and developing web solutions.
Arax Daneghians

Operations Manager

Arax joined the group in February 2010 in the position of Project Manager.

She holds a Bachelor degree in Mathematics from Haigazian University and a Masters degree in Computational Sciences from the American University of Beirut (AUB).

Arax had worked for three years as a graduate research assistant at the American University of Beirut.
Celine Salloum

Training and Support Manager

After graduating from the American University of Beirut with a Bachelors Degree in Business Administration, Celine worked as an associate at AMIDEAST, Lebanon.

Celine had then joined the group's in December 2015 where she took on the role as Project Manager.
Carla Khairallah

Accounting Manager

Carla Joined the group in July 2011 as part of the accounting department. She holds B.A in Accounting from the American University of Technology in Lebanon. Prior to joining the group, Carla worked for a touristic company in Lebanon.
Firas Baassiri

Senior Accountant

Firas joined the group in January 2019 as part of the accounting department. He holds a B.S. in Accounting from the Beirut Arab University in Lebanon. Before joining the goup, Firas used to be an external auditor at a Big 10 audit firm; in addition, he has a solid background in NGO accounting and finance work.
Maria Ekizlerian

Office Manager

Maria holds the position of Office Manager, and assists in the Accounting department. She graduated from the American Academy where she studied accounting and secretarial following which she studied journalism at the KES College in Nicosia, Cyprus.

She worked as a reporter for ANSA (Italian News Agency) covering news in Cyprus and the Middle East for 18 years. Since 2000 she has worked for the group in a part-time capacity, joining full-time in 2007. Maria is fluent in Greek, English, Armenian and Italian.
Charlotte Charbel

Office Manager

Charlotte joined the group in April 2001 as Office Manager.

She holds a BA degree in Civil Law from La Sagesse University in Beirut.
Sawsan Khalil

Office Manager

Sawsan joined the group in September 2004 as Office Manager. She holds a Diploma in secretarial studies and has many years of experience as a Personal Assistant to Executive Level Directors.
Hagop Anserian

Head of Information Technology

Hagop joined the group in 2001. He is responsible for building and maintaining the infrastructure of our online suite of tools and providing technical support, consulting and maintenance to our global network and clients.
Hagop has a BE in Electrical Engineering.
Yasser Batsh

Head of Web Development

Yasser joined the group in August 2004. He holds a bachelor degree in computer engineering from Beirut Arab University.
Yasser has previous experience in developing governmental immigration and naturalization systems and Customer Relationship Management Systems [CRM].