This paper summarizes a speech about "Marketing Accountability in a Crisis" - delivered by Dr. Les Buckley (Regional Director, Asia Pacific Breweries).

Asia Pacific Breweries (APB) is a mid-sized brewery in Asia, with a very wide span of operations. It is now a member of Heineken N.V.

They operate 39 breweries across 13 countries. APB is a long-term user of MCA data to improve marketing communications performance.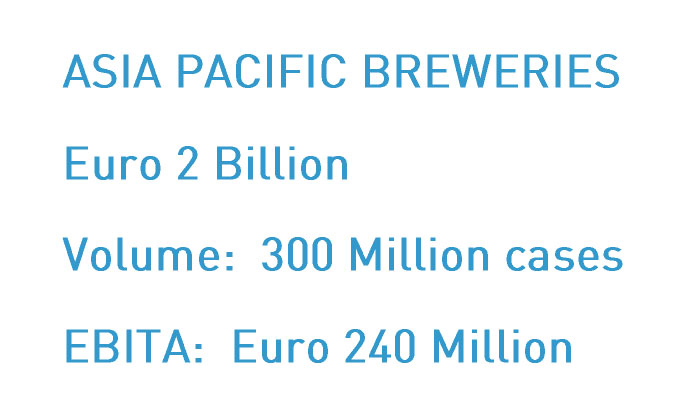 What Prompted APB to Consider Buying More MCA-Data


As entrepreneurs, APB dislikes too much discipline and too much process, but in times of great need they will take on the need for more data and analysis.
The SARS (Severe Acute Respiratory Syndrome) breakout in Asia brought tremendous pressure on APB's business and put the entire business in crisis.
The MCA
®
System allowed APB to manage the process better particularly in such turbulent times – and to help them invest only on the "stuff that really mattered".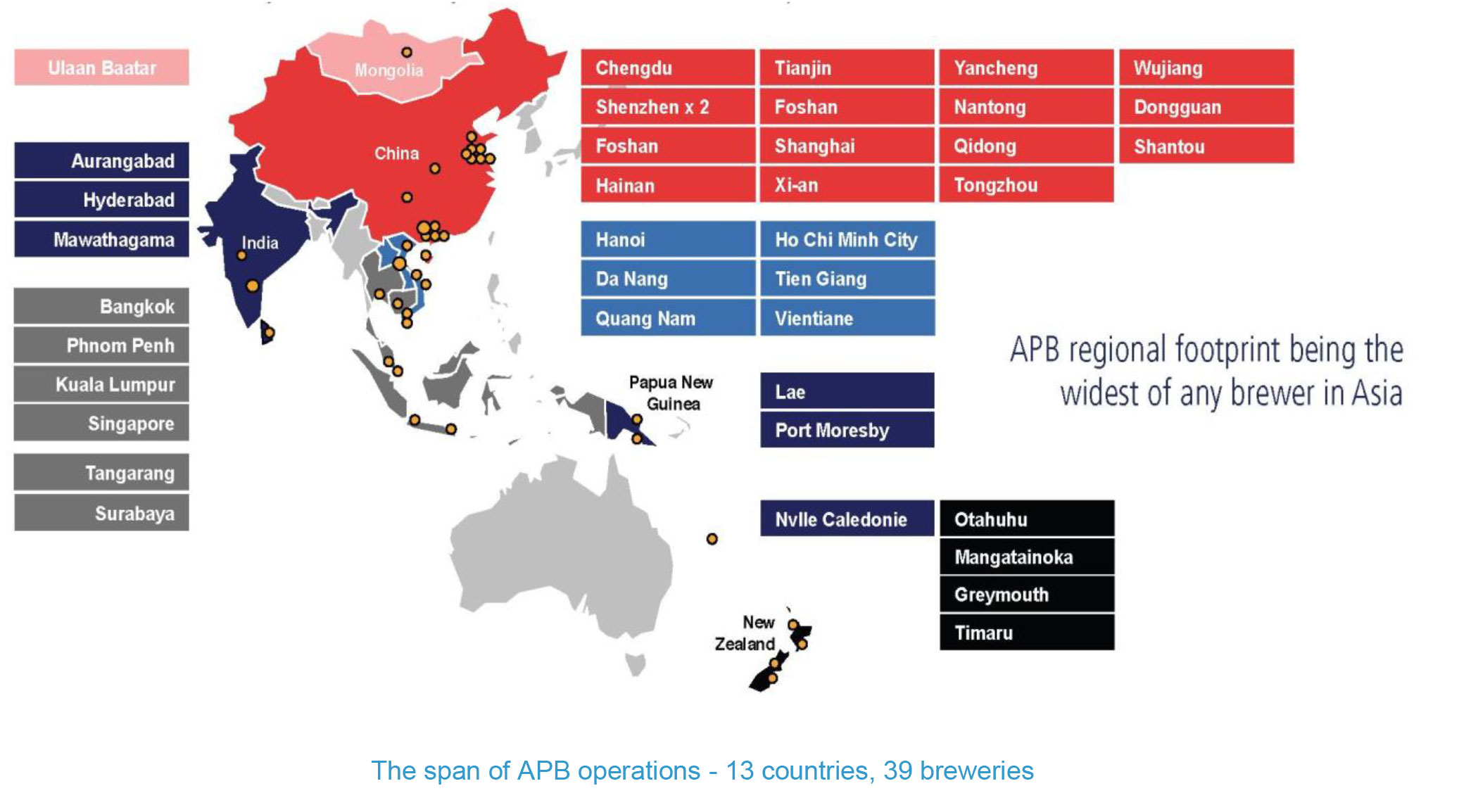 Singapore - The Case of Managing with Turbulence


The question being asked by company management was 'How can we better run our small but costly business?' with the focus being on encouraging more profitability out of the business. At that point MCA was a nice to have…
But this rapidly changed with the advent of SARS in November 2002.
As a response to the outbreak, all public places became vacant for two weeks, then all air-conditioned places vacated for six months or more (fear of contamination in air-conditioned environment).
The APB Singapore lost money over two months for the first time in seventy years - they were spending more than they were earning. The severe market turbulence forced them to consider how to stop the rapid losses... AND to look forward at how they could turn this turbulence into an opportunity to build their brands.
Having completed the latest wave of MCA-research the month before the crisis struck, they had the perfect three-dimensional view of:
What was effective?
At what levels it was efficient:
AND what was the competition doing that effective and efficient?
Here's an example of how APB managed to make Heineken brand spend more efficient.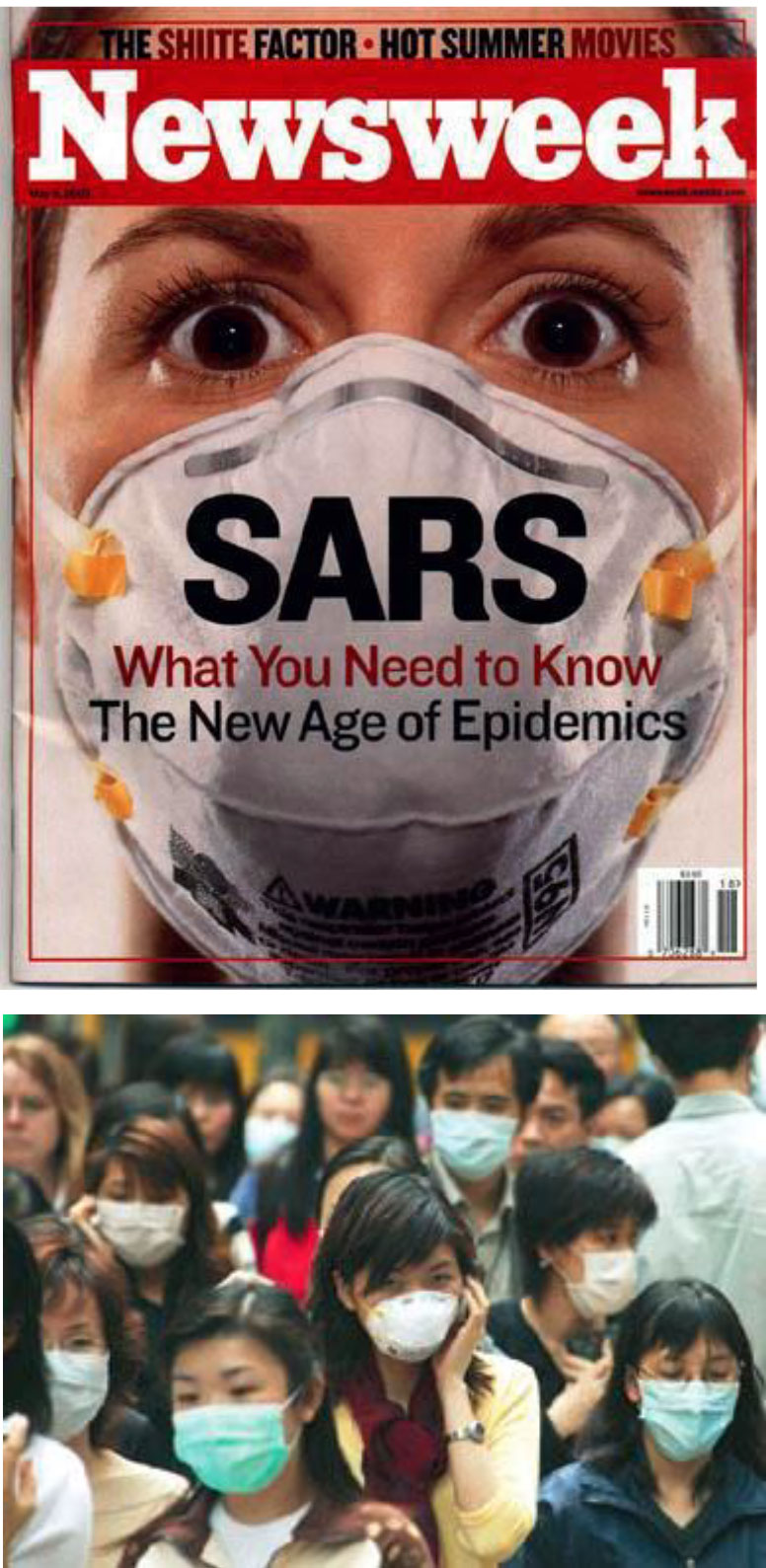 During SARS they had to find a way to cut expenditure radically without necessarily reducing effectiveness. Using MCA measurement, they reduced Heineken brand spend by $100K per month (60%), yet increased Heineken brand experience points (by 50%).
Subsequent research showed that the brand's health increased once the market recovered, and volumes increased as well. This shows companies can cut and build at the same time, so long as you have the right model and tests.
In fact, APB were able to
diagnose Heineken brand performance relative to competition,
identify spend effectiveness, and
measure contact use effectiveness.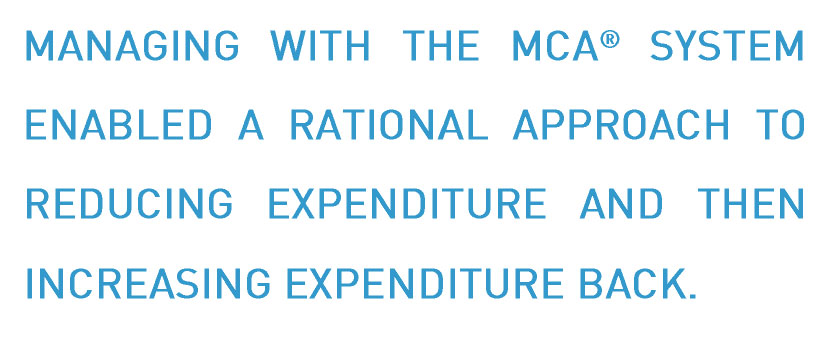 APB could see where their competition was strong and where they were weak. Through MCA, APB Singapore were able to strengthen their portfolio by reducing competition between their brands, and focusing competitive brands against each other

Says Dr. Les Buckley, "Asia Pacific Breweries Limited has been a business partner of BXG | The Brand Experience Group
1
and has used the MCA approach for many years.
We have used MCA in four key markets - Singapore, China, Thailand, New Zealand; where we have high commercial spending and where either increased competition or changes in legislation has meant that we needed to understand media and communication dynamics better. MCA has enlightened us about how we and our competitors perform in each of these markets. We have used MCA to enable companies under pressure to perform better.
In closing, Dr. Buckley offered the following concluding statements:
In Singapore, MCA enabled APB to out-perform the competition during the Asian SARS crisis, where we used MCA to identify communication and promotional activities that under-performed and either cut these or reinvented the contacts.
In the increasingly competitive China market, where we don't have marketing dollars to waste, MCA enabled us to focus spend more effectively.
In New Zealand, a small but complex and competitive market, where we have a large portfolio of beer brands, MCA enabled our operation to streamline and focus marketing efforts that has resulted in significant improvement in commercial efficiency and effectiveness.
With severe legislative changes in Thailand, MCA has enabled us to re-formulate our marketing mix to continue to strengthen brands despite significant competition.
Overall, we have found MCA to be a stimulating and an insightful marketing tool. It challenges commercial teams to reinvent their thinking and to get the best out of their agencies based on fact-based analysis.
And in all markets, it has broken a persistent thought, MCA gives "more bangs for less bucks".
1 Integration is now BXG | The Brand Experience Group